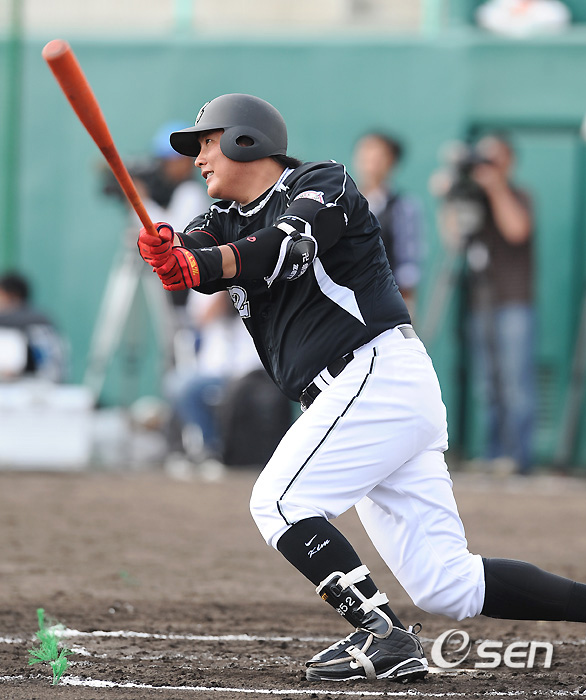 Indeed he did. Playing in an exhibition game for his new Japanese team the Lotte Chiba Marines (why couldn't it be the Lotte Giants), he slammed his Korean sports front page worthy solo shot straight out of the playing area of the Nagoya Dome (that would be in Japan).
It didn't make the front page of the Korean papers because of breaking Kim Yu-na coverage of her gold medal 4 days ago.
Actually, this this blog entry was just an excuse to post this awesome hi-definition photo of the man in action.
In other news.. exhibition games start this Saturday!!!